Company introduction
Publish Date:2019-10-24
Shanghai Hi-tech Control System Co., Ltd. (HITE) is a leading manufacturer & system integrator with independent core technology in the field of industry automation & informatization in China. HITE is awarded "Shanghai Hi-tech Enterprise", "Hi-tech little giant Enterprise" and "Top 100 individually-run Technology Enterprise". HITE is rated as Chinese Top 100 Electrical Enterprises and Top 20 Automatic Control and Instrumentation Enterprises by "Electric Age". HITE is also awarded "Chinese Top 10 electrical industry innovator" and "Chinese Top 10 electrical industry promoter". HITE technology center has been certified as "Shanghai Enterprise Technological Center" by authority. "HITE" trademark has been recognized as Shanghai's Famous Trademark. With the development of over twenty years, HITE has grown to be a listed company at the leading position in China industrial automation (Stock code: 002184).
Following the development strategy of "intelligent manufacturing" and relying on its ever-improving high-power electronic platform and the software and hardware R&D platform for intelligent manufacturing, HITE is dedicated to persistently developing the products and technologies of new energy, equipment automation, industry information network, energy saving, etc. Through continuously improving technical advancement of high-power electronic products, continuous creation of industrial intelligent products, continuous promotion for the capability of systematic solutions, HITE provides industry users with quality high-power electronic products and informatization and intelligentization control products with independent intellectual property rights, proprietary technology-focused technology integration services, system engineering service featured by industry application solution and one-stop comprehensive supporting services of electric automation and informatization products.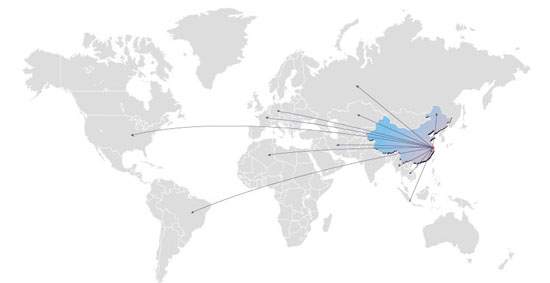 HITE adheres to the principle of "creating the maximum value for customers" and is determined to become the leader in the field of new energy and a provider of overall solutions for information interactive system, industrial control network, intelligent control and key sensing system, thus to finally become one of the most potential and competitive enterprises in China in the field of intelligent manufacturing and industrial network information technology equipment, and an excellent enterprise that ushers in the future of manufacturing industry and creates China's Industry 4.0.